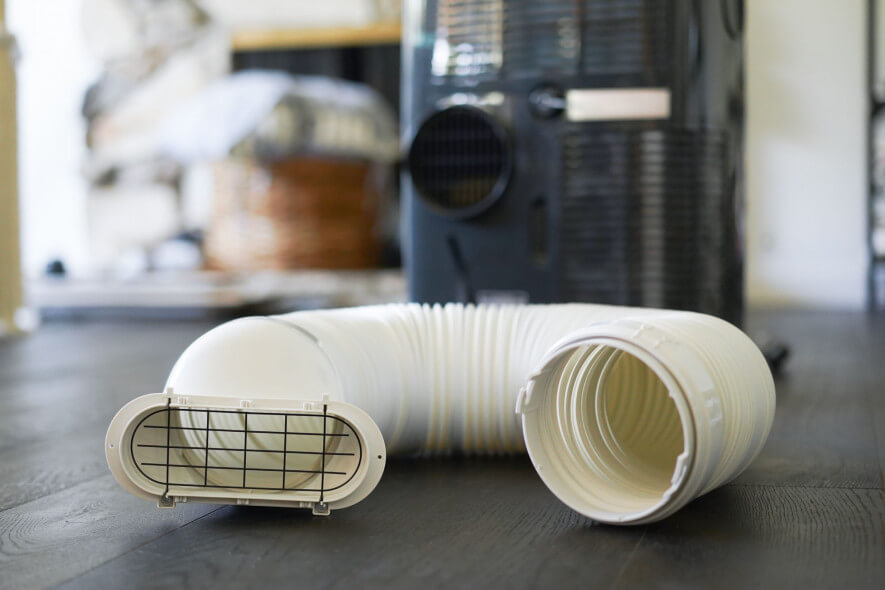 Can You Run A Portable Air Conditioner With No Exhaust Hose?
Many new owners of portable air conditioners are surprised to see the large exhaust vent hose included in the box, since they're often missing from photos of the air conditioner unit in advertising. Whether you're shopping for a portable air conditioner or setting one up for the fifth summer in a row like we are, you might be asking yourself if you could just leave that bulky exhaust hose in the closet.
The short answer to this is that you can safely run a portable air conditioner without a vent hose, but you should only do it in dehumidifier mode, and it will actually heat up your room.
How portable air conditioners work
How a portable air conditioner works, put simply is it captures heat and moisture out of your air, then moves it outside.
Almost all air conditioners use a refrigerant that can soak up incredible amounts of heat from an "evaporator" coil when it's in a vapor phase, then transfer that heat into a "condenser" coil when it is compressed into a liquid. This two-phase system is used in most appliances that need to cool things — refrigerators, freezers, portable ice makers and air conditioners.
The cold side of an air conditioner is pretty much the same no matter what type you have. Air coming in from your room flows past the cold evaporator coil, which pulls out heat and condenses humidity into drops of water.
The hot side of the air conditioning system is where the differences really matter. A central system will have a giant condenser coil outside your house with a big fan to help transfer heat into the surrounding air. The compressor and condenser fan make more noise than anything else in the system, so keeping those outside also makes the system quieter. A good window ac unit is still relatively quiet, since the compressor and fan are still outside the window.
A portable air conditioner has to keep all of the hot-side components inside the chassis sitting beside you in your room. The air that carries heat away from the condenser coil has to go out the vent hose if you want to cool off your room. If you don't use the exhaust hose, the heat will stay in the room with you.
What happens if you don't use a vent?
A portable air conditioner in cooling mode is very much like a purpose-built dehumidifier, except for one important difference: Portable air conditioners drip captured water onto the hot condenser coil, which makes the removal of heat more efficient and means you don't have to dump out a tank every hour. If you send that air and humidity outside, it's a win-win move.
If you take off the vent hose, though, the AC will just run your room air through a cycle between cool-and-dry and hot-and-humid. Since most units consume about 1,000 watts of electricity, this would actually heat up your room far more than it would cool off.
Switching a portable AC to "dehumidifier" mode doesn't change the amount of heat being generated, but it makes the water go straight to a catch-tank (or, better, out of a drain hose) instead of back into the air. In this case, the big difference compared to a dehumidifier is that portable AC units typically have very small water tanks and are difficult to drain unless you can roll them outside and drain the water onto your lawn.
If you're dealing with excessive humidity but heat isn't as big of a problem, running a dehumidifier may make a room more comfortable. It's still worth having the exhaust hose attached, though, unless it's cold enough outside that you actually want the 1,000 watts of heat instead of cooling.
Ventless alternatives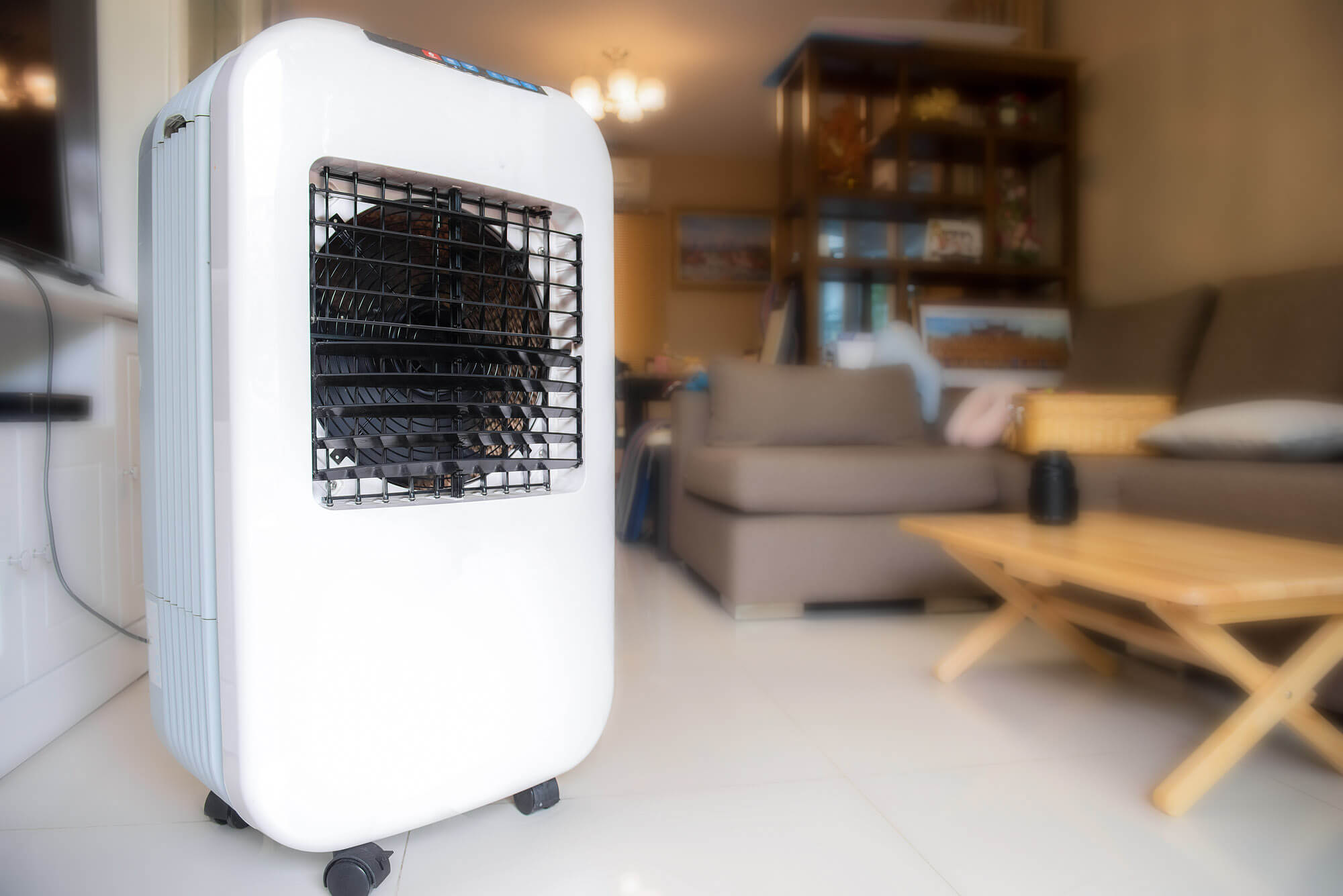 One alternative to a portable air conditioner that doesn't require giant air hoses is the portable "ventless" evaporative cooler, better known as a portable swamp cooler.
A swamp cooler doesn't really remove heat from your air. Instead, it traps heat in the process of changing water from liquid to vapor, basically the same way your skin cools off when you sweat.
That water vapor will keep the heat trapped until it condenses into liquid again, so the air coming out of the cooler will only be cooler than your room air until you've turned your room into a muggy swamp — it's best to run these systems with some fresh dry air coming in through a window or door and humid air escaping on the other side of the room.