What Are Ventless Portable Air Conditioners?
We've tested window air conditioners and more-convenient portable air conditioners extensively, but many readers ask us if there are any easy-to-install air conditioners that don't need to vent air out a window. The answer to this question depends on what you consider air conditioning, and it also depends on your climate.
When we talk about air conditioners, we typically mean machines that soak up heat and humidity from your room air and move it outside. Without installing tubing to move coolant in and out through your wall, you've got to mount the air conditioner half-inside, half-outside like a window unit, or you've got to vent hot air out the window with a loud fan and an air hose.
But if you're flexible in your definition, there are a few ways you can make a room more comfortable without moving the heat outside. The most common approach, which is sometimes called a "ventless air conditioner," is an evaporative cooler. They go by many names, including "swamp cooler," but they're basically a cross between a humidifier and a room fan.
How does evaporative cooling work?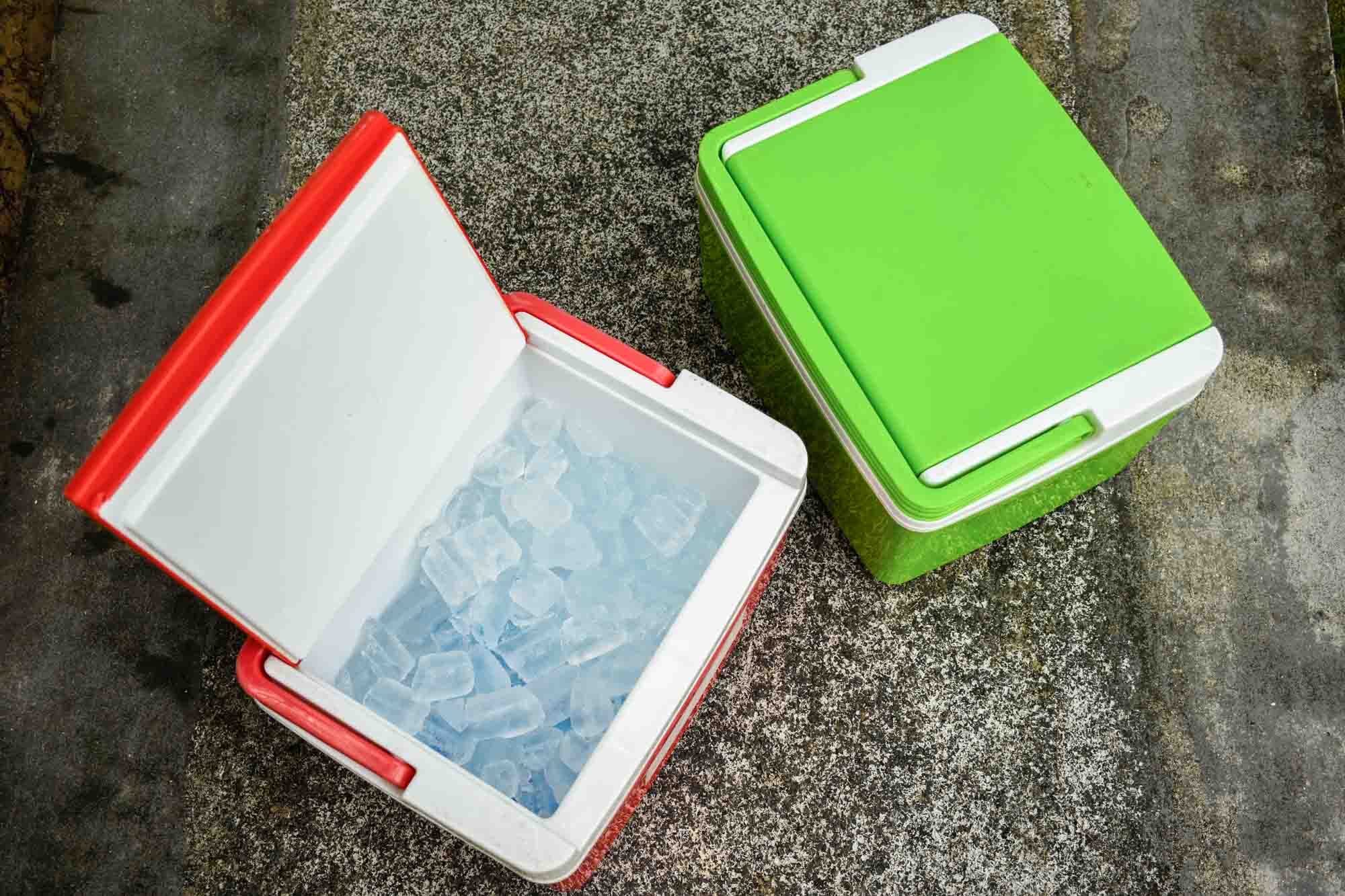 Evaporating water cools air the same way melting ice cools your food in a cooler: By absorbing extra energy as it changes between phases.
Think of cooling with evaporation like starting a party: Liquid water is a bunch of low-energy molecules just relaxing together in a corner, and evaporated water is like hyperactive high-energy molecules dancing all over the room. To change from relaxed to hyperactive, water needs to soak up a lot of heat energy.
In dry, hot conditions, it's easy to get water to evaporate — spreading the water out over a sponge-like filter and pushing air through it with a fan helps speed up the process and ensures the maximum amount of heat is taken out of the air circulating through the room.
Evaporative coolers will continue working until the air starts to become too humid to soak up more vapor. That's why evaporative systems actually work best when you allow some of the cooled air to escape and some hot dry air to come in through a window or door to replace it.
Where are evaporative coolers effective?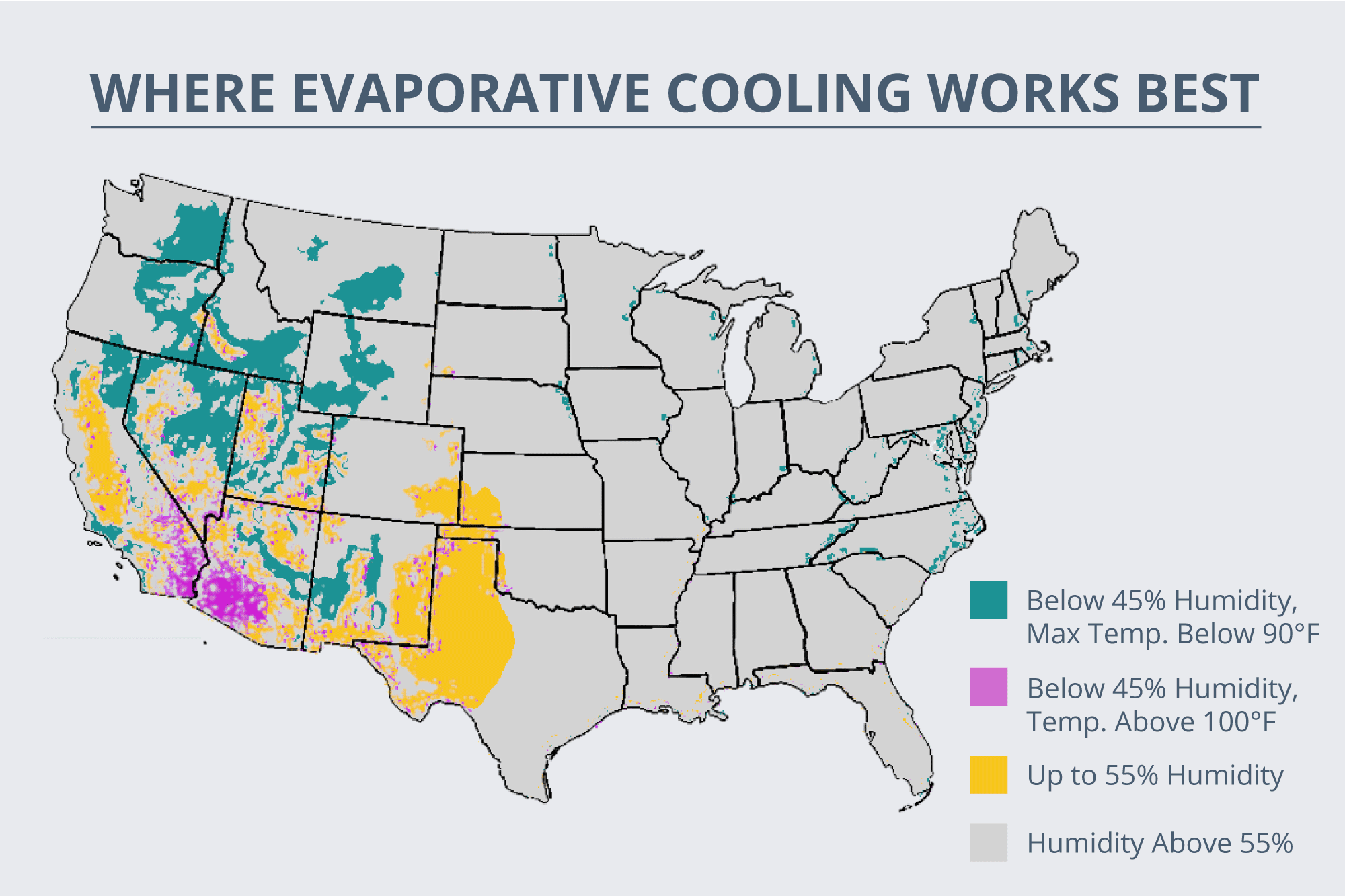 The drier your air, the better evaporative cooling works. On the map above, we used data from the National Atmospheric and Oceanic Administration to map out summertime temperatures and humidity in three conditions where evaporative cooling can work:
Ideal regions with daytime humidity below 45% and maximum temperatures below 90°F
Regions that have the same ideal humidity, but with temperatures above 100°F
Less-suited regions with temperatures up to 100 and summertime peak humidity between 45% and 55%
The difference between cooling in the ideal zone and in areas with higher humidity is extreme. One set of example conditions we found shows that in extra-dry air at 15% relative humidity in 90°F weather, you can actually get air 29 degrees cooler with an evaporative system. At 50% RH, the same system will only cool the air by 15°F, and the things will start to feel clammy.
As you can see, the zones where evaporative cooling works best don't cover much of the United States population. But if you happen to live in the milder parts of the Southwest, or even a few places in Washington state and inland of the Eastern Seaboard, evaporative cooling might be worth investigating if you're looking for a low-cost way to cool off a room.
In the hottest desert climates evaporative cooling can work very well, but you're more likely to find this principle working in a large outdoor-mounted swamp cooler with a bigger fan blowing through ducts and an automatic water supply system.
Ventless coolers vs portable air conditioners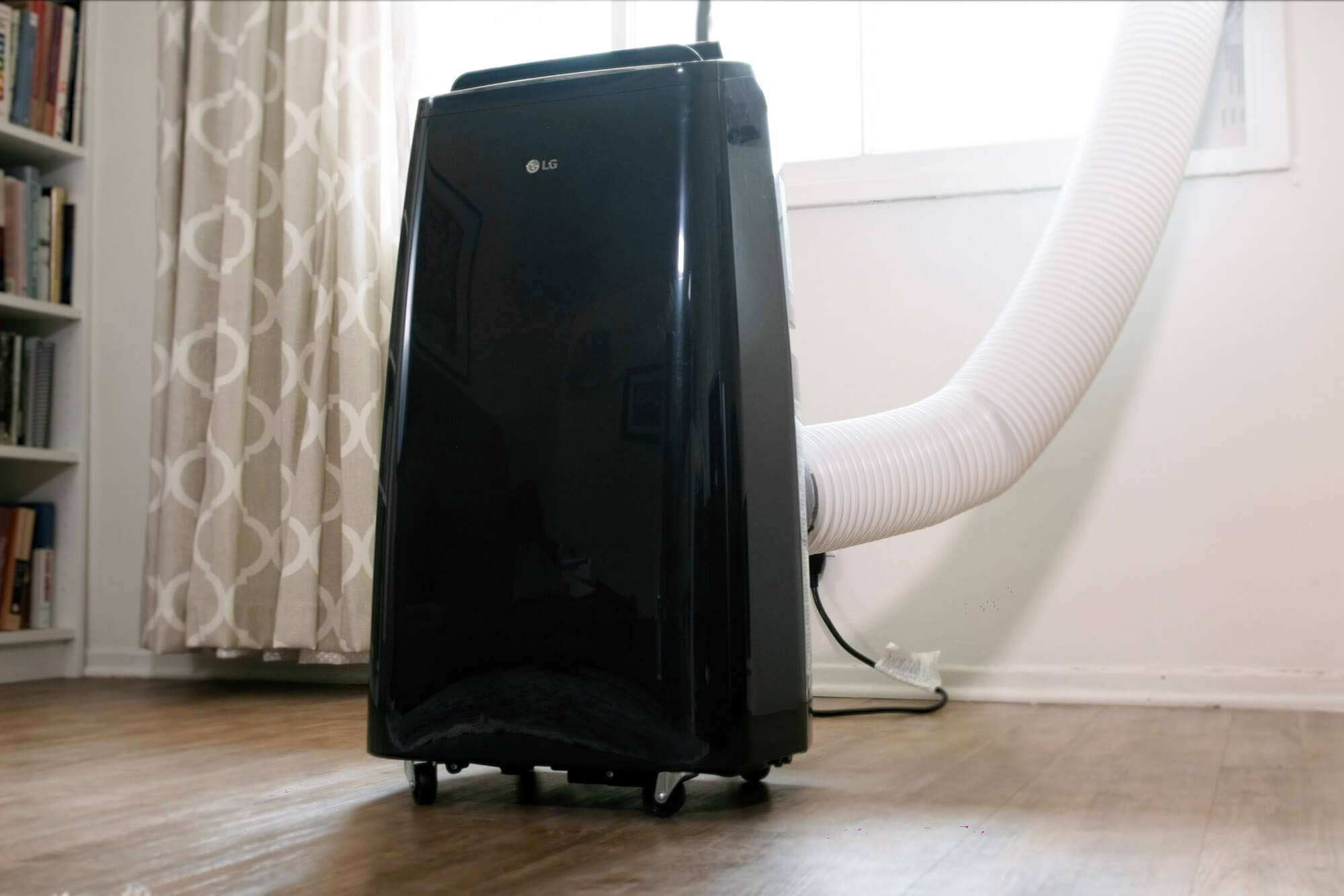 Choosing between these two types of systems comes down to climate. In dry regions where evaporative cooling works well, so-called ventless air conditioners are more efficient than portable air conditioners and will humidify your air at the same time. But in humid conditions like the "Deep South," the evaporative cooler won't work at all.
In dry conditions
If the air is dry, you won't need much cooling to feel comfortable, and the increase in humidity from an evaporative cooler will be a refreshing alternative to the moisturizer and specialty soaps you use to help keep your sensitive skin from drying out. The combination of shade, cool water from an insulated bottle, and an evaporative cooler can make desert conditions very tolerable for most people.
In contrast, running an air conditioner will dry out your air even more. Portable air conditioners can re-circulate the same air past the chilling coil to cool it more and more, but even the best dual-hose portable air conditioners struggle to keep room temperatures below 75°F when summer heat waves hit. Central or window AC systems are far better if you need significant cooling.
In humid conditions
In conditions above 60% relative humidity, evaporative systems barely function. If you've already got humidity in your outdoor air, the amount of energy that can be soaked up by adding more with an evaporative cooler is very small, and the air would become so muggy you'd probably just turn the system off.
Portable air conditioners are very similar to stand-alone dehumidifiers, except that they dump all the heat they've absorbed — not to mention extra heat from the compressor — out a window instead of back into your room. A portable air conditioner also uses the water it captures to help cool its components, which boosts efficiency and removes the need for dumping out a tank every hour.