How Do Bladeless Fans Work?
The so-called bladeless fan was invented by Sir James Dyson and his team of engineers and released to the public in 2009. Its futuristic design might make you think it has complex technology, but how a bladeless fan works is actually simple.
What is a bladeless fan?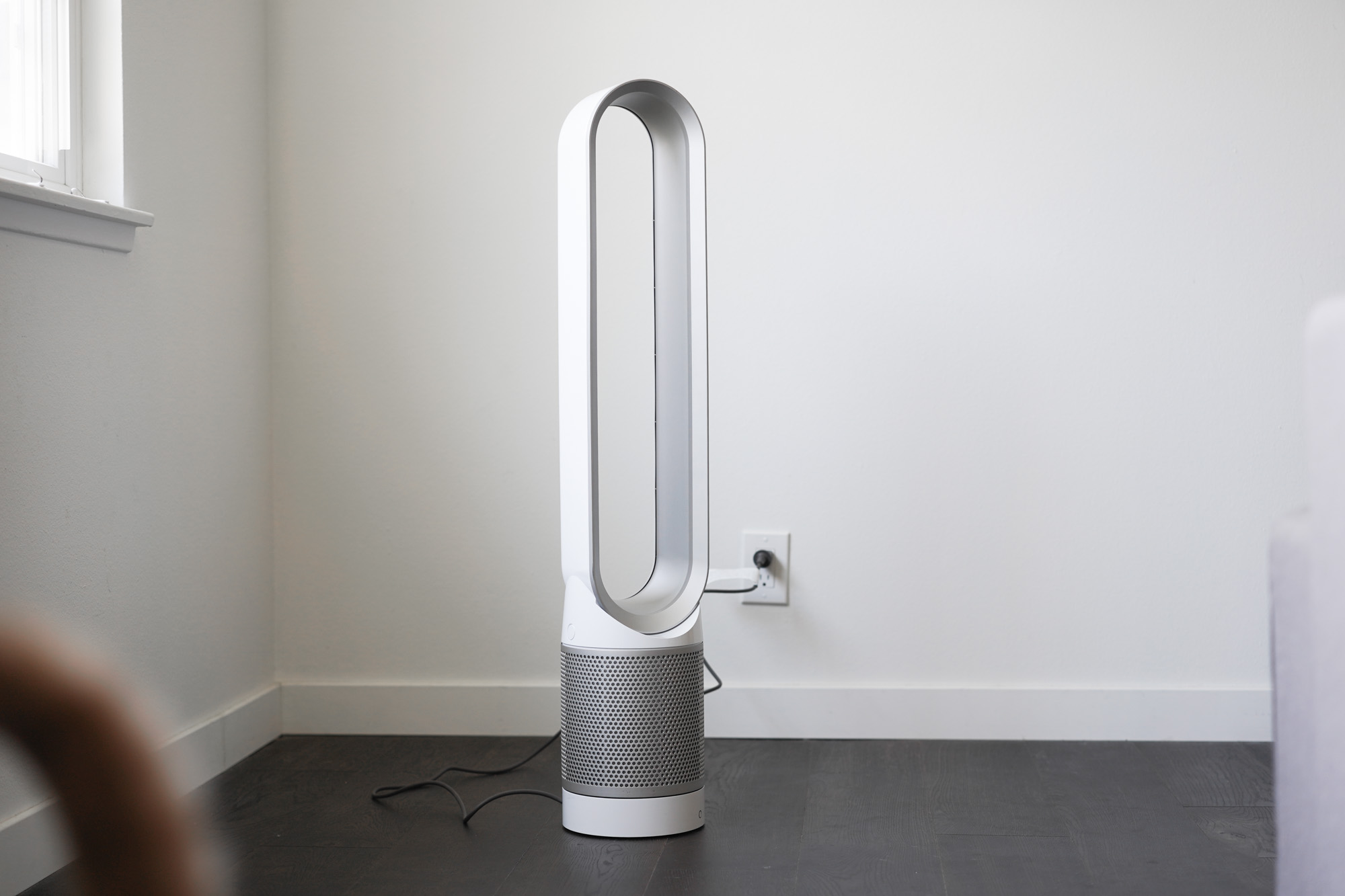 A bladeless fan does, in fact, have a blade, but it's concealed inside the fan's motor. The more accurate term for a bladeless fan is an "air multiplier." The most popular — and the most expensive — air multiplier is the Dyson, and we've reviewed the Dyson – AM07 and one of the company's newest models, the Dyson – TP01, which has a new added feature of an air purifier with a HEPA filter.
The original Dyson air multiplier was a tabletop-style fan, composed of a large hoop that disperses air on top of a squat cylinder that houses its motor. The Dyson – AM07 and Dyson – TP01 are similar in shape to the tower fans we reviewed, but they have the same air-multiplier technology as the original models.
A major downside for some people will be the high cost of any Dyson fan. You could buy one of our recommended tower fans instead and combine it with an air purifier to get an approximation of what the new Dyson fan does.
How does a bladeless fan work?
A traditional bladed fan pulls in air and chops it up, with each blade sending a slice of air towards you at high velocity, which creates a turbulent and forceful airflow. The air multiplier works much differently.
Air is pulled in through a small vent in the pedestal base of the fan. A small, brushless motor forces the air through asymmetrically aligned blades — known as a mixed-flow impeller — which increases pressure and airflow.
The air is then pushed up through and over a wing-shaped slit at the base of the hoop. This action propels the air up through the hoop at high velocity and — also drawing in the air that surrounds the hoop — multiplies its volume by as much as 15 times.
This simultaneous pushing and pulling motion of air results in a gentle airflow that eliminates the buffeting sensation of bladed fans.