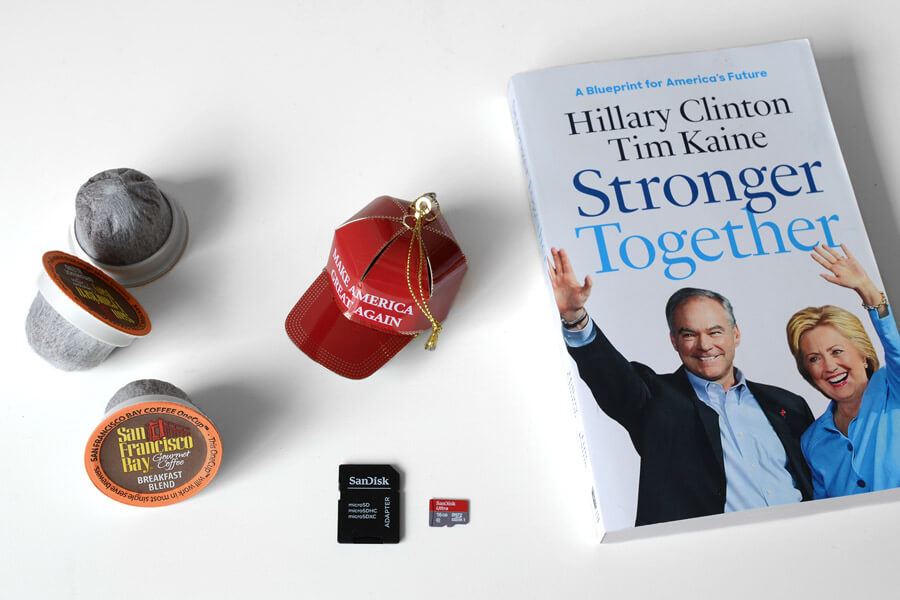 The Best & Worst Reviewed Products of 2016
As a product review company obsessed with finding the best possible option for consumers, we see great products every day. These products get amazing reviews on Amazon, on blogs, and on Google. However, they're still just single-category products.
As a product review company obsessed with finding the best possible option for consumers, we see great products every day. These products get amazing reviews on Amazon, on blogs, and on Google. However, they're still just single-category products.
Table of Contents
As curious reviewers, we found ourselves wondering: what product is actually the best product period, instead of just the best product in its single category? Although we couldn't deduce this objectively, we could at least use the data available to us to see which products had generated the most fervor and positive reviews from its fans in order to determine the most popular product online.
In addition, we could apply those same metrics to look at the least popular products as well, and see if any commonalities emerged. Of course, we understood the inherent biases present on both ends of the spectrum: the most reviewed company could have a brilliant plan for obtaining reviews, and the least popular product could be steeped in controversy.
Despite this, there are still interesting trends and takeaways to pull from the most popular and least popular products of 2016.
We used a combination of many Google search operators to filter Amazon products by page type, the total number of reviews, and overall product rating. Then we manually tallied the number of 5 and 1-star reviews for each item and sorted all products by category.
To find the best and most popular items, we looked at our set of data for the most reviewed items, then filtered by overall rating, and the number of 5-star reviews. We found the worst products by looking at items with the lowest overall rating, then sorting by those with the most 1-star reviews. This data was compiled in late November/early December, so total review numbers will have likely changed a bit since that time.
The 10 most popular products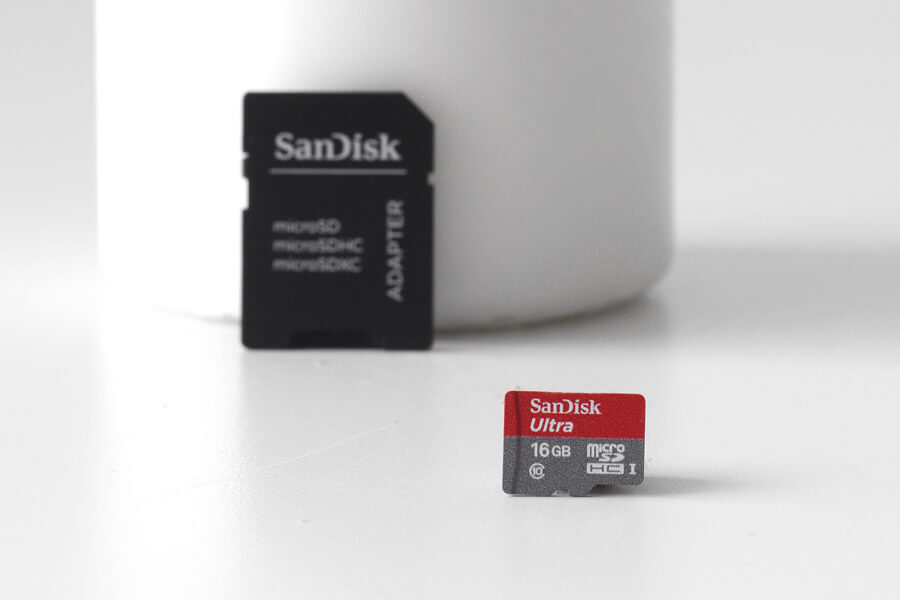 | Product Name | 5-Star Reviews | % of 5-Star Reviews | Average Rating |
| --- | --- | --- | --- |
| SanDisk 16GB Memory Card | 15,795 | 79.4% | 4.6 |
| Mediabridge High Speed HDMI Cable | 15,248 | 81.9% | 4.7 |
| SafeRest Waterproof Mattress Protector | 14,519 | 77.3% | 4.6 |
| San Francisco Bay OneCup Single Serve Coffees | 13,637 | 71.2% | 4.5 |
| Viva Labs The Finest Organic Extra Virgin Coconut Oil | 12,937 | 78.7% | 4.7 |
| JOTO Universal Waterproof CellPhone Case | 12,487 | 74.4% | 4.6 |
| Xbox Live 3 Month Gold Membership | 12,024 | 88.2% | 4.6 |
| BlenderBottle Classic Loop Top Shaker Bottle | 11,699 | 74.0% | 4.6 |
| SanDisk Ultra 32GB microSDHC UHS-I Card | 11,631 | 74.5% | 4.5 |
| Harry Potter and the Philosopher's Stone Book | 11,509 | 86.0% | 4.7 |
The most popular product of 2016 was amazingly a SanDisk Memory Card. It had more five-star reviews than any other product, with 15,795 perfect ratings.
An insight to the SanDisk's overall popularity is that it is single use (storage), and therefore can really either succeed or fail at that one purpose. This is reflected in the 75+ five-star reviews simply stating "it does what it's supposed to do."
In addition, it is relatively inexpensive and therefore unlikely to be perceived as overpriced, and also, is an electronic accessory used in Android phones, digital cameras, and many other small electronics, which may contribute to its massive number of reviews.
Another possible contributing factor to their high number of five-star ratings is their very active customer support team. They comment on reviews and rebutted one-star comments which likely lead to a few improved ratings.
Finally, the electronic aspect may possibly contribute to more reviews overall: if you're savvy enough to buy new memory/look for electronic upgrades of a new phone, you may also be more likely to write a review online. All of these factors, in addition to a great product, likely contributed to SanDisk's glowing scores.
The best-reviewed product without options
One of the things we quickly realized in doing this analysis is that Amazon folds all reviews for "optioned" products into one bucket. That is, SanDisk sells 16GB, 32GB, and 64GB options of their memory card: yet all versions of it roll into the total number of reviews. For this reason, the popularity of these products may appear higher than the average Amazon product.
Knowing this, we dove in a little deeper to find the product that best stood on its own without product variations in color or size: that winner was San Francisco Bay OneCup Breakfast Blend Coffee, with 13,637 five-star reviews. This was an even bigger shock, given San Francisco Bay was a brand we had not heard of before doing this review.
After digging in further, it makes sense why this product rose to the top. At $.34 per K-Cup at the time at this posting, it was almost two-thirds cheaper of the cost of Starbucks version and Dunkin Donuts as well. Despite the lack of brand recognition, its number of reviews doesn't suffer.
Based on reviews, K-Cup users love the following attributes of San Francisco Bay's product in addition to price:
It's eco-friendly, unlike other products. Built in a biodegradable shell, it's likely that this helps create fans who are behind the mission, not just the product. 1,377 five-star reviews mentioned the fact that San Francisco Bay is biodegradable.
The coffee is strong and great tasting. In addition to a great brand name that associates with San Francisco (Fog Chaser), the content backs it up, packing a strong caffeine punch that is frequently mentioned by reviewers. Keurig coffees also tend to be watered down and therefore weak, making its strength a category-winning attribute.
On top of a great, low priced product, San Francisco Bay likely benefits from review volume due to being a repeat purchase. If you're constantly reusing and enjoying a product, you're more likely to have it top of mind to review. In addition, it's no secret that San Francisco is a tech epicenter, and it's possible that tech-location bias may lead to more usage and reviews from savvy people in that area.

The 10 least popular products
The two least popular at the time of our data collection had a very similar theme: political controversy. First, we noticed a very simple Donald Trump "Make America Great Again" ornament had over 2,913 one-star reviews in late November, many of which you can see on Archive.org: likely not an impact of the actual product, but rather, the controversy behind Trump himself. A few weeks later, Amazon (or someone else), had cleaned up the reviews, bringing it back down to a more reasonable 50 (but still one and a half stars).
For context, the 98 worst items outside of the Trump/Hillary items have an average of 113 one-star reviews, making the Trump ornament far outside the mean.
The second least popular, not surprisingly, came from his opponent: Hillary Clinton. Her book, Stronger Together: A Blueprint for America's Future, came in second with 2,464 one-star reviews at the time of data collection. Again, it's pretty fair to say that most of these are likely fake attacks on Hillary, not the book itself, which manifested itself in such poor ratings.
Interestingly, although both sides took a beating from a review perspective, Hillary's negative reviews stuck: Trump's did not. It's hard to say what caused that: perhaps a more active campaign from Trump and not from Hillary to do so. However, it seems that even though Hillary's book still has a massive amount of reviews, there was still work done to prevent the assailing from a review perspective, as many reviewers mentioned their comments being removed.
Past these two, the other lowlights in the top ten include:
Takeaways from this analysis
Overall, looking at the best and least rated products on Amazon in 2016 revealed several interesting trends and takeaways for businesses and consumers to be aware of.
Non-tech products receive fewer reviews and therefore are more likely to have less-reliable total scores. This is one reason we review the home sector: we know there are fewer reviews being done, but it is something consumers should be aware of when making purchase decisions.
Standing for something positive doesn't just generate sales: it generates reviews. In the case of the San Francisco Bay coffee cups, consumers loved not just the coffee, they loved the mission. That was reflected in the volume of five-star reviews.
Sometimes success is as simple as doing exactly what you state, over and over again. The contrast between the worst and best products is easy to see: SanDisk's memory card is a simple product used reliably at scale, while many of the worst-rated products said they did something, but clearly failed, or otherwise completely lied about their ability to fulfill their one job.
It often seems the difference between great success and failure is the ability to deliver on a simple promise. Even in an industry where your competitors offer several amazing features, if you're offering a small few done incredibly well, it may be enough to stand out from the pack: especially as it comes to showing up first on Amazon.