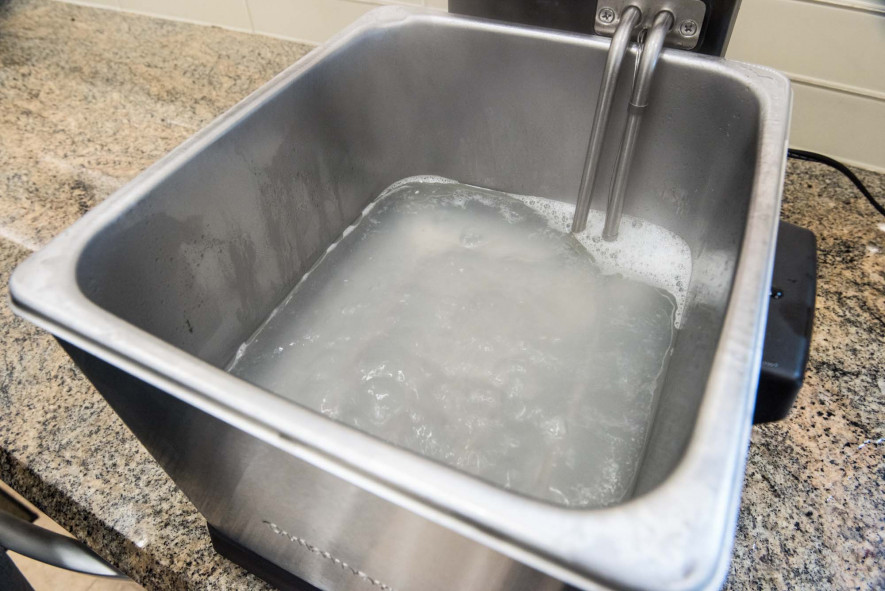 How to Clean A Deep Fryer (Boil Out Method)
You'll find a deep fryer in almost every commercial kitchen, and if you enjoy fried foods, you probably have one in your home kitchen as well. Generally, a commercial kitchen cleans its deep fryer once or twice a week or even, depending on volume, every day. You probably don't have a five-gallon deep fryer in your kitchen, but you still need to clean a much-smaller deep fryer on a regular basis.
It's not hard to do, but the process has several steps that take a bit of time. Read on to learn how to clean a deep fryer using the boil out method.
How often should you change cooking oil?
After each use of your deep fryer, run a skimmer across the surface of the oil to filter out burnt bits. If you use your fryer on a regular basis, you should change the oil once a week. If you're an occasional fryer, then once every two weeks is fine. A few indicators that you should change your deep fryer's oil are:
Burnt odor
Burnt taste to fried food
Darker color of fried food
If it's time to change the oil, then you should clean your deep fryer at the same time. Drain the cooled oil into a disposable container — never pour it down your kitchen sink since the oil will solidify and clog pipes — and discard in your trash. Some communities recycle cooking oil, and you can use Earth911's search engine to find a location near you.
How to clean a deep fryer
The most common way to clean a deep fryer — in both home and commercial kitchens — is the boil-out method:
When the oil has cooled, drain it into a container for reuse, disposal or recycle.
Remove the basket, and let it soak in the sink or a large container with a few drops of grease-cutting dishwashing liquid.
Scrape the inner sides of the deep fryer to remove built-up residue.
Fill the deep fryer with water to the same fill level for oil. Don't submerge the deep fryer in water. Use a measuring cup or some other vessel to pour water into the deep fryer.
Stir four or five drops of dishwashing liquid into the water.
Turn on the deep fryer, and bring the water to a boil. (Boiling point is 212 ℉ or 100 ℃, which you can monitor with an instant-read thermometer.)
Keep the water boiling for 10 minutes.
Shut down the fryer, and let the water cool completely.
Using a tough scrubber or scraper and a 50-50 mixture of dishwashing liquid and water, remove any grease residue that didn't boil off. For stubborn bits, don't scrub with an abrasive or oven cleaner; instead make a paste of baking soda and water.
Rinse with water, then rinse the deep fryer with white vinegar to neutralize the dish soap.
Rinse the fryer with water, and dry thoroughly with paper towels.
Use a scrubbing brush or toothbrush to remove food particles from the fry basket. Rinse and dry.
Make sure your deep fryer and fry basket are completely dry before adding new oil.